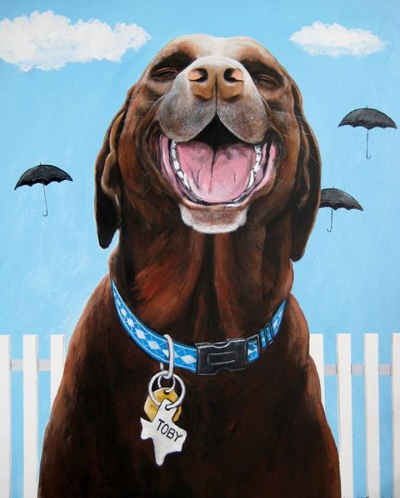 A great example of a pet portrait by Kermit.
Read the article and see the photos sent to Kermit which he used for this painting.
Be sure to read about the significance of the umbrellas in the sky reflecting Kermit's ability to paint "playful characters and realistic animal portraits". A true joy.
Kermit Eisenhut
Well known Houstonian Kermit Eisenhut adds joyous elements to his whimsical paintings