Cherish Your Pets Forever
Thank you to my clients who have graciously agreed to share their pet portraits here. This list has just started. Check back often and watch it grow.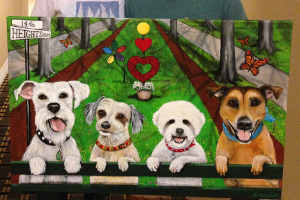 1,2,3,4 Dogs
Had great fun doing this painting. We incorporated the Heights' familiar landmarks which personalizes the art so much more.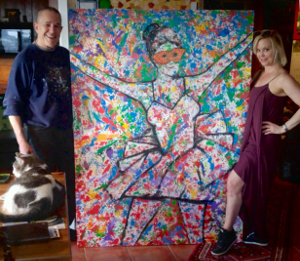 Proud Owners
Newly delivered dog portrait painted by Kermit Eisenhut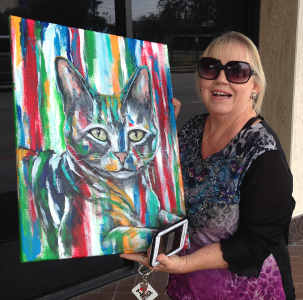 Cat in Colors
I love this painting so much I adopted it and use it on my business card.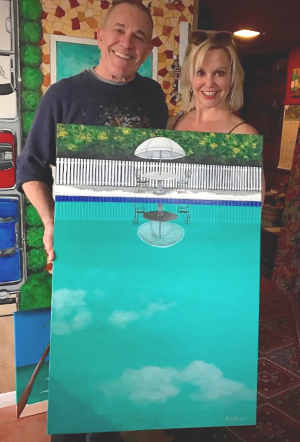 Dog Portrait
So cute – dog on the floor beneath his own portrait
Cherish Your Pets Forever