Murals
I paint Murals – indoors and outdoors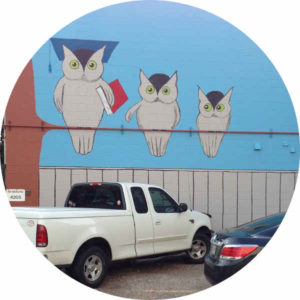 If you have an outdoor wall or fence that you want to hide (make disappear) then a mural may be your answer.
Restaurants often use murals to grace their walls and enhance their branding. They are strategically designed to increase the customer's dining experience while adding style and ambience.
To get started please call me
Kermit: (713) 614-5655 or
email: kermitart@earthlink.net
The children attending this school have a great entrance. What a difference Kermit's murals make.
---
Indoors
An mural covering one wall of a local restaurant. What a visual impact!
---
What a welcome!  Kermit painted this on the wall of a downtown Houston garage entrance
---
Look how friendly & inviting this room is. This mural is another of Kermit's whimsical, joyful artworks.